Hi,
Yes this annoying vista's a general mundane problem "automatic update" is a real pain. Well to stop that filthy prompt you can write the following line in the command prompt(make sure you open it using Administrator, this can be done by right clicking the cmd shortcut and then selecting Run As Administrator).
NET STOP "windows update"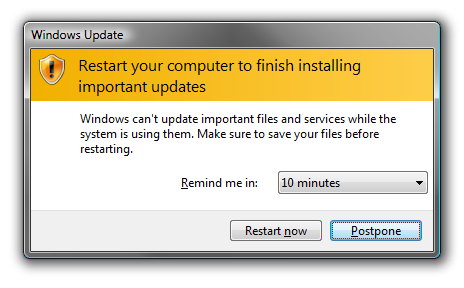 Hope this helps,
–QUICK EDIT—June19,2008
If you face ACCESS IS DENIED, then please right click on the Command Prompt shortcut icon and click on"Run As Administrator" and then there shall be no problem.
cheers !!