Hiya,
Just a small tweak wanted to share with you guys, i will tell you how to mute/stop that shrill System beep in Windows vista, that you sometimes  get to hear when working with MS DOS :p
1) Open Device Manager (Shortcut key  windows key+break)
2) Goto view and click "show hidden devices "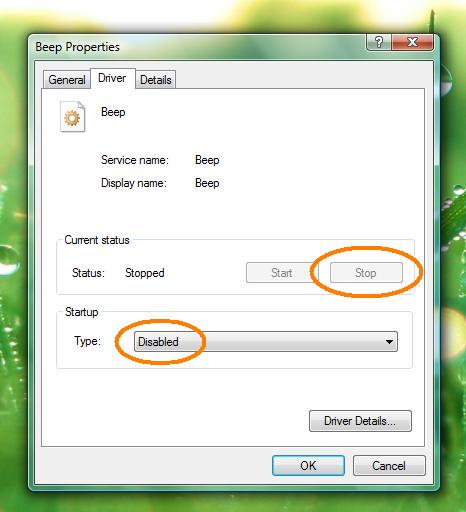 3) Then goto "Non-Plug and Play Drivers"
4) Under this you will find, "beep"
5) Right click and goto Properties, in this goto Driver tab
6) Now click stop when Beep is selected as show in the Image here.
You are done, this rocks :p
Cheers !!