Many of my friends and client one or other day ask me about how to use Outlook express. Or they receive email which shows the images embedded in them instead of an attachment(HTML emails), well the answer is that these emails are sent using outlook express. Errr.. what is that for ? Outlook express is an email client by microsoft, by default the client comes with the name windows email (with the process name msimn.exe) and the advanced version which integrated with your scheduler, day planners etc with the name Outlook Express and is installed with your Microsoft Office's install. It is quite easy to configure these email clients and once they are done it is easy to use.
So why the heavens would one want this client when we can certainly open the site http://gmail.com or http://mail.yahoo.com and check email at one go ? Well outlook express is used when you need to download your emails into your computer so that you can read them even while you are not connected to internet. Please mind it you can only read the emails which are already downloaded without using internet.
And yeah it is worth mentioning that many popular email service providers like gmail, yahoo let us access email through these clients using POP3 access. Now coming straight to the point without wasting much of your time. Follow the steps to configure your mail client to check your email.
1) Open mail client. To open the client goto start->run and type msimn and hit enter.
2) If you do not have any account already setup then a default wizard will open otherwise goto tools menu and select account and follow the following steps as shown in the following screenshots:
STEP 1:
This name is displayed to the recipient who will receive email from you. So put something logical, it is generally the company name or the First name,last name or an alias just like i have given one 😛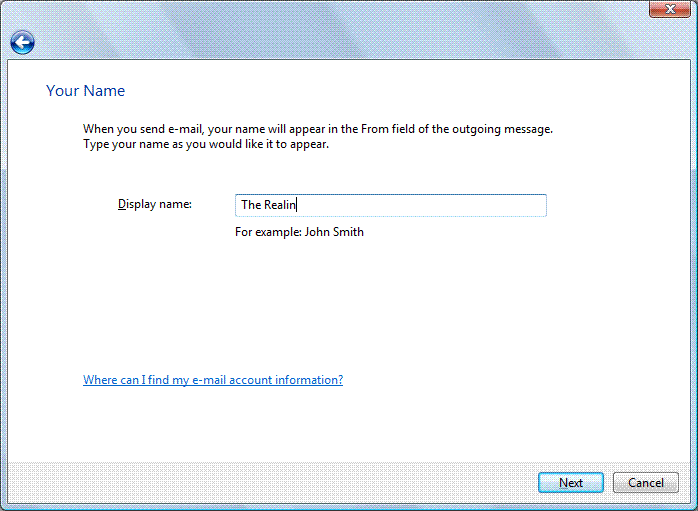 STEP 2:
Here you have to put in the email address that you want to configure or the one which is given to your by the service provider.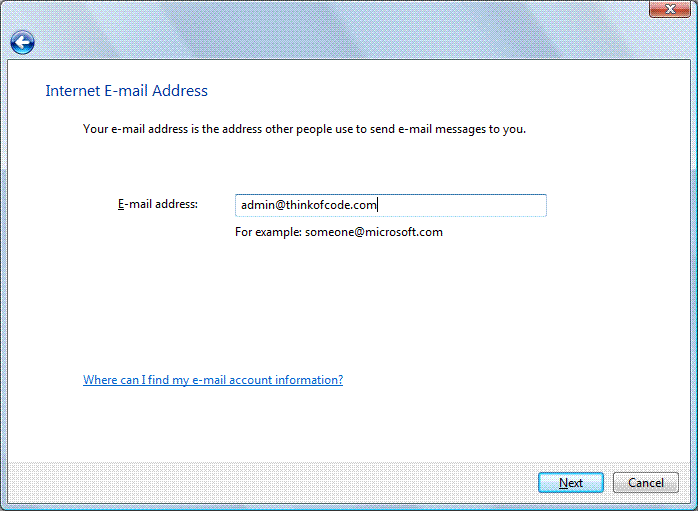 STEP 3:
You have to give the server names here, usually the server addresses are mail.domain.com format, many few hosts want to change this. Make sure that you have selected POP3 in the drop down menu, other methods have different settings.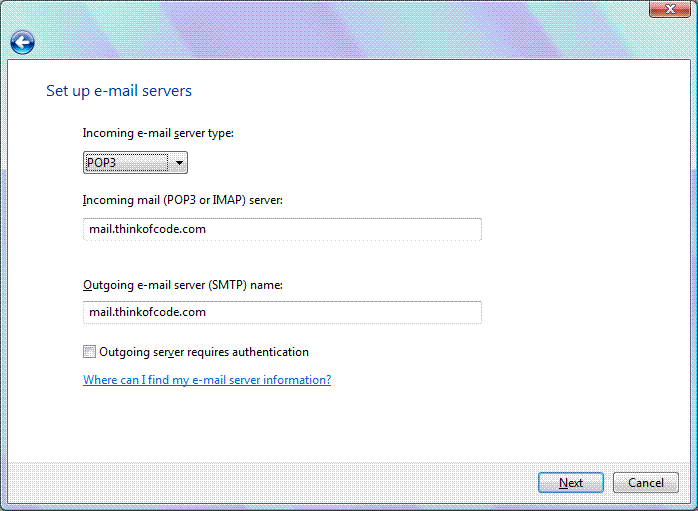 STEP 4:
Now fill in your Username and password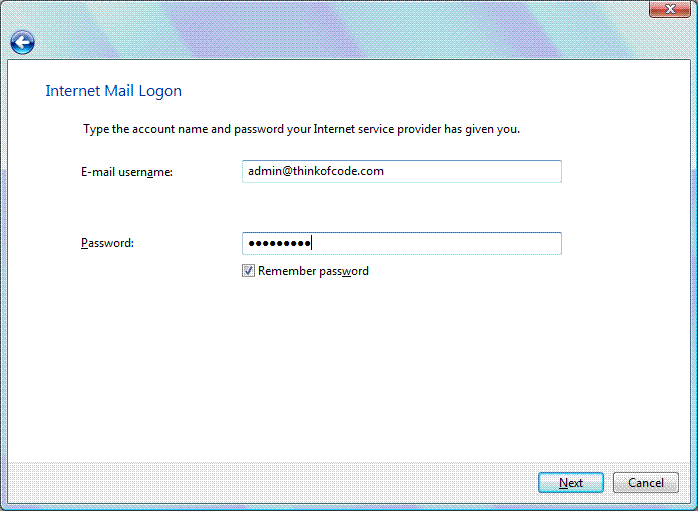 Well that is all you have to do .. Now click finish and now you are able to send and receive emails. If you still face any problems, Leave a comment and i will get back to you ..
cheers !!