Not a Microsoft lover, but somehow installed windows vista ultimate today.. Wanted to see what it has stored for me. I was happy with the GUI after its RC built. It was most probably bug free :p .. So i wandered around with the stuff in the windows, I was quite uncomfortable with it, but changing OS all of sudden needs some patience in you. Well i installed all my apps, now i cannot tweak each of them according to my own wish, so that is why i always keep a backup of my application data folder which exists in your document settings folder in XP root …
Here it is in the USER Folder(vista). So when i tried to double click on the folder, it said access is denied.. Vola !! there it got me.. well a nevertheless security in vista.. it was quite boring to actually do this all, but follow the steps below to open a folder which denies your power :-
1)Make sure you are logged into admin
2) Now right click on the folder and go to its properties->security tab
3) you will see an advanced button there..
4) Click the advanced button then you will see something like below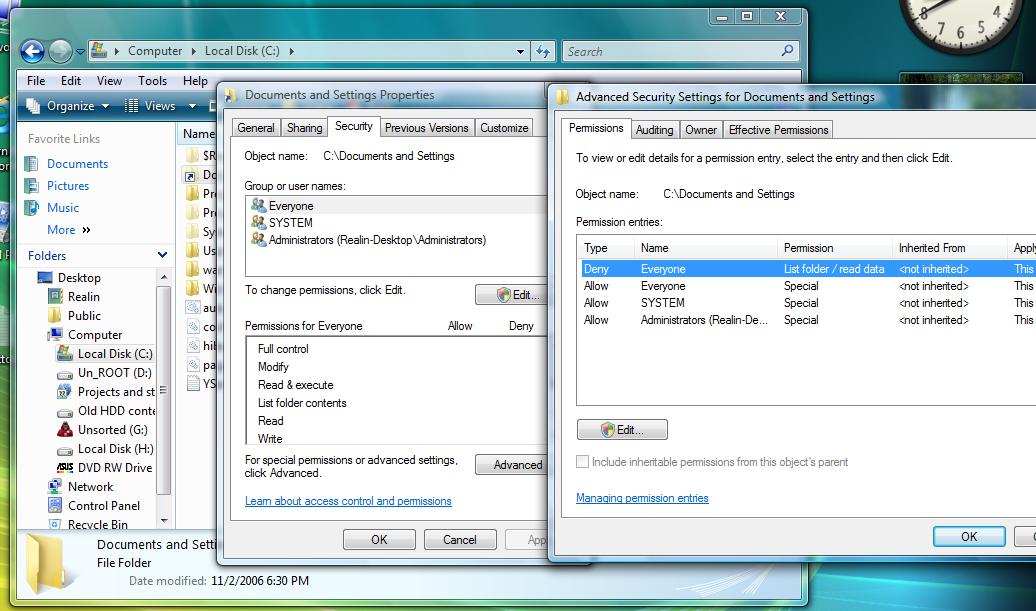 5) Now Click on the owner tab
6) Now click edit button and add your user or administrators as the owner.
7) Do not forget to click the option "to apply this on the sub folders"
8) Now click ok and apply the changes.
There you can open the folders. well this tweak applies the sameway to secure your folders on XP as well as on vista to secure it from the users you dont want them to access..
hope this helps
Cheers !!