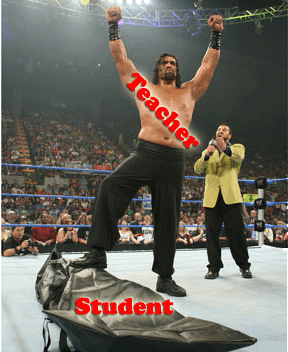 It was a fine day, when we had our Major Project Final Presentation. What presentation ,ofcourse it was a mere formality which our college or every college has to do for the university officials.
As always, I was late for the college and early morning i had to get up take my final Report from the shop which was suppose to bind it. And to my surprise he showed me a sorry face that he could not complete the task. Now what, as always I was in trouble, or the trouble surrounded me all over. Well here comes a life saver name in my mind, my friend NIKHIL, we din meet since last 3 years, but he is my very good friend, and he is into printing and sticker business. He had few links which he used that day for me. And by 10 am I had that untidy,wet, black binding ready and i was ready to roll for my college.
It took me another 1hour to reach to my college. It was a clear bright day and the environment was pretty confused. Because everyone was so confused about the presentation and what external was going to ask? I had not even a single sign of confusion on my face or actions visible, cause i was composed from inside. I knew each and every single line of my project, cause i had worked many night over it. For the north side students, the biggest achievement is to make his/her project himself/herself. Seriously, 97 outta 100 buy their projects from the Institutes or freelancers. So, it was time to see everyone learning their own project's lines of code. Hehehehhe..
And i really Enjoyed asking people that how much did they spend on their project? Well the amount really was handsome, it varied from 2000 to 7000 INR. All the electronics guys got their project done from outside. And their projects were like GSM Robots, Laser Rays etc etc. Classy projects with a classy price tag ofcourse. My Roll Number was pretty far, as the alphabet S (my name Sachin), comes long way down the list. The External just came and the class got hit with a wooooo sound. I don't know why everyone is confused to see an external when you know what you got in your file, i was pretty cool surfing internet over my laptop and sharing some softwares among friends.
It took 4-5 hours for the roll nos. before me to give VIVA and just before my turn they called off lunch break. Aaah another 30 mins got wasted and i was excited to show my website to the external. During my internal VIVA and presentations, my project mentor really appreciated my efforts and my presentation was quite a nice one, as my friends told me after a quick session of my presentation.
So the second session was started and before my roll number there were 4-5 groups which was suppose to go before my turn. And what i saw was they just went in the room and came out in less than a minute, oh my god !! The external and the internal teachers were just ripping them off with the questions as they just came in the combat mode. heheheheh.. Not fair enough, as everyone worked so hard, no matter how they made their project, atleast they should be given a chance, these were my views.
Everything was just going on, and suddenly my name was called and i took my steps very confidently and with a smile on my face and excited to show my project and present them with a new thing which i made myself. But oH my god, what the hell, they did not even bother to hear what i made for my college, for my friends and for the community. But my professor's question was, "Does your site tells the address of the person visiting your site and seeking a solution?" But I never made a site to help my visitors offline, rather i wanted them to give an online solution to save time. Whatever it was, i just kept quiet as i was facing a man who has done Ph.D
He denied my work and his words were, "this is not your site" i said "okay sir"
"I am not impressed" he shot another dialog at me. I said "i will try my best next time sir"
"It is WORTHLESS" he frowned at me
There he poked the angry dragon inside me, and it was my time to shove how rough i am 😀
I forgot where I was sitting and for what I was there, i banged my laptop's LID and my voice started to SHAKE and I stood up angrily packing my stuff and saying, Sir i cannot go to America to troubleshoot someone's PC but my solutions can ofcourse help someone sitting online. And my voice got so loud and shrilled that our teacher came out and asked me to leave the room, and tears flooded outta my eyes and i kept saying "it is not worthless and i have spent my nights over it, i never stole it and i made each and every line myself"
But somehow madam drove me outside the room and said, "Sachin you want the marks or you want to fail?" i said ofcourse madam, i do not want to fail, but look at the way he was doing. She chilled me down and assured me that she knows that i am the one and the other guy abhinav who made their projects themselves, rest all are fake. So, i was chilled and i came back home thinking all the way that :
Why Do our efforts go worthless at times?
Is it that easy for the teachers to discard our efforts, when they are not even aware of what we did ?
When will we get pat on our backs for our true efforts ?
This incident really shook my soul and i was shocked.. but our education system really need to change, when they don't give us practical knowledge then why do they demotivate us when we try to do something at our own ?
I am still clueless.. if you think there is a way out please share your views/comments/frustrations
LET IT COME OUT .. Share it along 🙂
cheers !!