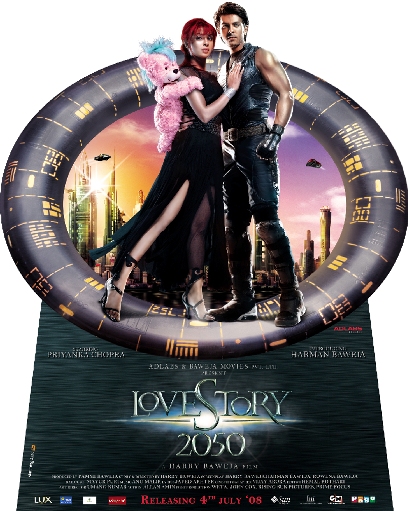 I am not a very big fan of Hindi movies, but some movies are really good. Yesterday my friend also my roommate wanted to see a newly released movie from bollywood for which people are crazy (as he claims). According to him, it is a movie based on science fiction and is full of action and new technology stuff. Early morning around 11am, sunday, we went to the nearest Adlabs Theater for watching the movie LoverStory 2005
Trust me guys, it was the second movie after janidushman(which got released few years back) that took the skin outta my bones. It was so badly scripted movie, with a gay music of anu malik, which broke my anticipation of watching a good movie after i got job and trying to become stable in my life. It was a 3hours of full torture. The guy who claims to be a dancer is no good than a stage artist. No movement, no acting at all.
After watching this movie i reached to a decision that these days bollywood is becoming more & more crazy towards name & fame than to provide quality movies. I believe some low budget movies like bheja fry etc are far better than these multi-starer high budget movies. Hollywood still owns bollywood.
Now my friend has his next vow for akshay's performance in "Singh is King" . lets see how well does that movie performs to people's expectations 🙂
Cheers !!