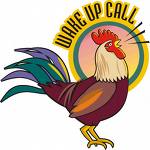 Hey guys,
This is a cheerup call for everyone who have been waiting for the most talked about event "BarCamp". Well we are all set to go good for this weekend. Thanks to  Directi who is  silver sponsor and helped us materialize the event. Thanks to all others sponsors as well.
As you know we have only 4 days to go for the main event to started. Lets get up and get our basics done.
1) Register yourself at www.barcampdelhi.com
2) Add your carpool (if you got any)
3) Post a BlogEntry about BarCamp Delhi 6. Use the keyword as BCD6 and for logo visit Here
If you need a reference post, then quickly i can point you to my blogpost Barcamp Delhi 6 – BCD6
But i am sure there are many others over the internet and you gonna add your blogpost to this pool. Guys this time BarCamp Delhi really needs your support. We have to show our sponsors that we have got the same enthusiasm and the spirit inside us and we are not gonna sit back, no matter how recession or downturn hits world 😛
Any doubt, any suggestion, any complains, just leave a comment or post in the mailing list
And what a coincidence that just after the movie Delhi 6 hits the screen we have our 6 version of BarCamp Delhi 6 . So we have another reason to put smile on your face 😛
Cheers!!
Realin !