Barcamp needs no explanation but for some its still a "concept" which they want to understand 😛 Well there is never too late, those who really want to know what i am gonna talk here then please refer to my previous blog entry here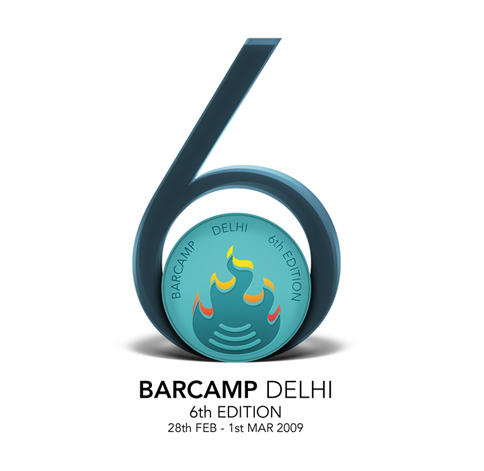 Its good to start 2009 with lots of events coming in a queue. We have proto coming in two days ( January 23, 24 '09 , Bangalore) and then we have OSScamp in pantnagar on jan 21-feb 1, 2009 and not to forget the Delhi blogger's meet which was there last weekend. But barcamp has always its own enthusiasm and cheerfulness. So this may be an intro blog for barcampdelhi 6 as most of the things are still undercover (or buzzing in the community) and not being public.
But i have started this post to keep my friends and social circle updated about the various updated on BarCamp Delhi (BCD6). Anyone else who is going to blog about it please remember to tag your post with BCD6 and link back ur post with http://barcampdelhi.com
So what is special about this barcamp :
We have a team which is full of enthusiasim.
We have a special logo designed by Naina
BCD  promised community to be more active in mailing list
BCD site is going under total revamp
Registration system is going to be more reliable and useable.
So let us all join hands together and see how we can help community and everyone else to make this event successful.
Note: Please input your suggestions or leave comment to know how to join or help. If you are interested in sponsoring or want to highlight your company in this event, which is covered by media, bloggers, and is going to broadcast live on internet. Then please contact realinn[at]gmail[dot]com
Cheers !!
Realin !