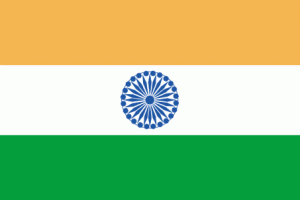 With due respect to the constitution and honorary leaders of India I request all citizens to VOTE !!
There should not be any excuse for us this time for voting. Other developed countries may not need these slogans or push for the citizens to ask them to vote, but in India it becomes the prime issue to ask people to vote. Instead we should decide which leader to be chosen based on the work they do, background they possess most of us just vote for the sake of voting.
Youngsters from the 18 – 23 of age vote as their parents suggest in most of the cities, i may be wrong altogether but seriously this is the fact. They vote parties and not the person. They vote for money and not for the future. I was or still I am not a liberal person but I feel this time we all can make a change. This is the time when India needs a change with the changing world and sutff.
So join hands and let us all vote to the person who is not from the famous party but is famous for his clean background or has the courage to "Change India" 🙂
The heading of this post signifies "10 terrorists came by boat" points to the mumbai 26/11 attack in which all the terrorists came by sea and "539 terrorists will come by your vote" means that if you do not cast your vote to a righteous person then all you gonna create is yet another terrorist in the country 😛
Jai Hind !!
Sachin Khosla