I was going through this weekend issue of Times zigwheels.com and noticed that there is an interesting study which tells how prone or how likely you can encounter an accident based on your sunsign. I did not get the exact graph picture as shown in the newspaper, but i have made a replica of it in excel which came out to be almost real. If Zigwheels's site Administrator finds this post, then please help me paste the original pic here.
I am at the safer side as i am sagittarius, the risky people are Gemini and Taurus. Here is the graph and next time you sit in a car ask your driver's sunsign first 😛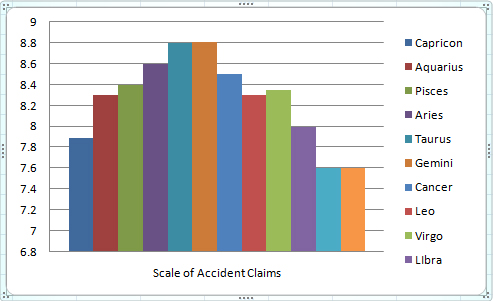 Tell us what you think about this kind of relevance to your driving style. Do you believe in this chart/study ?
[poll id="4″]
Cheers !!
Realin !